GUEST POST: The Keto Rash?
Written by Chelsea Tibbetts
I started my Keto journey a little over 7 weeks ago, and I am here to share my personal story with the keto rash. I have experienced the rash to varying degrees on my abdomen, breasts, and armpits since Week 2. I hope that by sharing my story, I can bring awareness to this relatively rare, red-splotched phenomenon and help those who are currently struggling with it.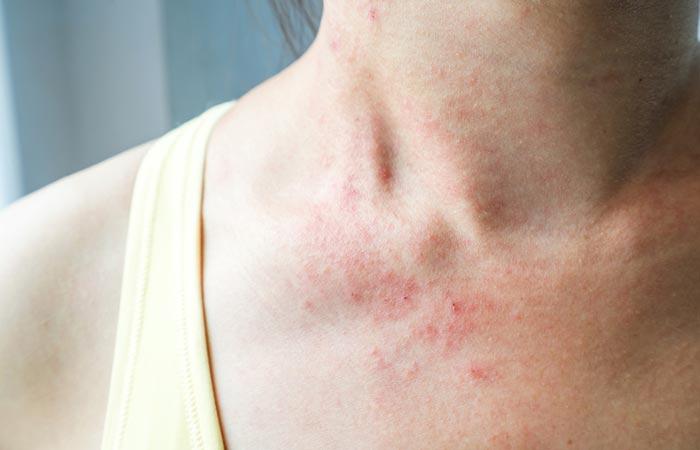 As I returned from my first run on keto in Week 2, I was relieved to get in the house and head to the shower. As I pulled off my shirt I noticed some red splotchy marks on my belly, on the sides of my breasts and armpits. They didn't cause any discomfort, but it did give me quite a shock upon discovery! I had my shower and decided to keep an eye on the spots. I continued to run almost daily, kept up with my multivitamins and added in a few more carbs in the evenings.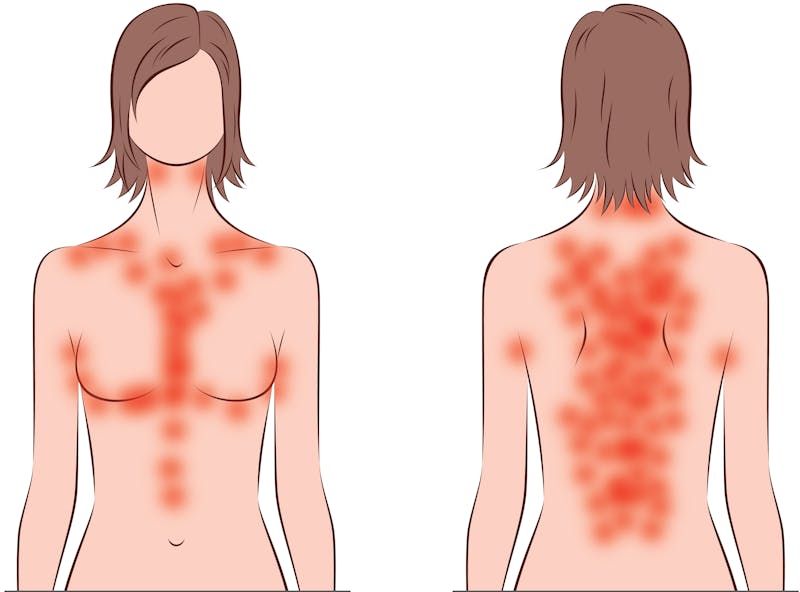 For the next three weeks, the red dots remained but did not bother me. I reasoned that it was likely a side effect of the diet change, and upon my initial research it appeared to be a mild form of the dreaded keto rash. I considered myself lucky that I didn't have it any worse, and continued to watch to make sure nothing developed further.
That is…..until the spots began to change drastically at the end of Week 4. I had been rushing around all day facilitating a large university outing. I had returned home that afternoon and noticed that my belly was particularly itchy. I lifted my shirt to reveal that the red dots had spread, gotten inflamed, and were INSANELY itchy. I threw everything I had at it: Calamine lotion, Bactine, regular body lotion, some steroid cream in the back of my cabinet, and coconut oil. NOTHING was helping, but in hindsight, throwing everything at it wasn't helping either.
After a few days of incessant itching, I decided to schedule a doctor's appointment. Despite what I had learned about the keto rash, I was convinced that something was very wrong. My appointment was four days away. During that span of time, the rash seemed to temper but not go away. I had stopped running as much, and ate more vitamin-rich foods to ensure I wasn't experiencing any deficiencies.
Upon the day of my appointment, my rash reared its ugly head again and spread further down my abdomen, and a splotch appeared on my back. I was so frustrated! The doctor took a look, and we decided to do a full allergen panel. She also recommended I try Zyrtec over the counter allergy medication to see if it would help.
In the days following, I received my bloodwork results and had no allergen predictors. It was so frustrating! To cope, I took the Zyrtec, and started a regimen of coconut oil and calamine lotion in the morning and at night. While I continued to run (even though sweating appears to be an irritant), I was immediately shower after working out. I felt so good staying active, and refused to let this stupid rash change that.
Despite taking Zyrtec for nearly a week, I was seeing no results. I was SO itchy to the point I didn't even notice I was scratching my belly at work. I felt like a cavewoman! I was very close to quitting this diet.
During week 6, I came across this
article
that claimed that bile salts would be the solution to my problem. I ordered it soon after, and it arrived a few days later. I added the supplement to my daily multivitamin. While it hasn't fixed the issue entirely, I'm pleased to say that my rash has reduced significantly in size and itchiness. I have continued my regimen of exercise, immediate shower, and moisturization, and I am coping with it. I have also found that ending the night with a keto-friendly smoothie with a few carbs helps as well to heal overnight.
Meagan Says:
Bile salts help to emulsify fat and make it easy for digestion. On a Keto diet, traditionally your macronutrients reflect a high-fat intake (75-80% fat, 20-25% protein, and 5-10% carbs), so if your body is struggling with digesting the higher fat intake - this can be a solution. The body has many ways of alerting the brain that something isn't going well - Chelsea's rash was her body's way of indicating something wasn't quite right inside.
Over the next two weeks, I consistently took my bile salts and used coconut oil to moisturize my irritated zones. Slowly but surely, the spots began to disappear! I am pleased to share that I have officially made the Week 8 mark, and my rash is gone. I plan to keep up with my bile salts and other daily supplements, and fingers crossed, it will not return.